How to activate KESS 5.017 2.23 to Kess 2.47?
2018-05-21
How to activate KESS 5.017 2.23 to Kess 2.47?
http://www.autocardiag.com/newest-kess-5017-247v-software-update-activate-cost-for-one-time-p-1199.html
Hello,everyone,here we share how to update your KESS 5.017 from 2.23 to 2.47
Step 1:
Download the KESS 2.47 software link from Autocardiag.com
Step 2:
Install it,and offer us the Name and ID like below:

Step 3:
Autocardiag.com will send you one EXE.file,please copy this file to your KESS 2.47 folder,like this: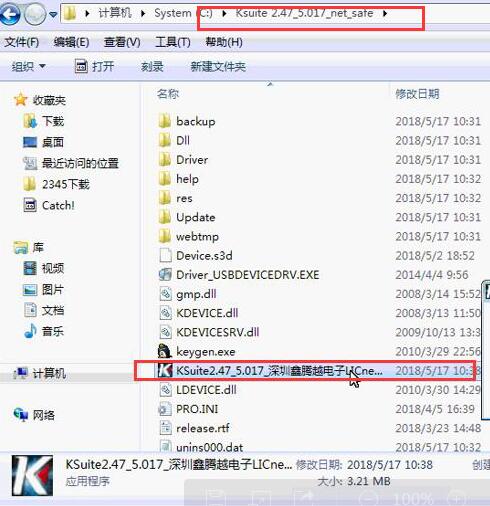 after,press this EXE file,it will ask for you code
we will send you this code,then all ok
then,all finished
Notice when you update your kess 5.017:
1 Better to use WIN7,WIN8,XP is not stable for this 2.47 software
2 This 2.47 software update is only for the KESS 5.017 RED PCB ,sold by us!
It cannot work for KTAG or Green PCB Kess,Please notice this.
3 This 39USD cost is for one time activated,if you want more time,it need pay again.
4 Once you get your software,please give us your Name and ID,we will give you code back.
24hour Online Customer Service:

E-mail:Autocardiag@gmail.com
Skype:AutoDiag
Whatsapp:86-13476108995